Fountains Abbey - Restaurant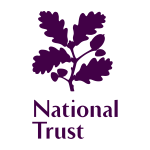 The National Trust is a conservation organisation in England, Wales and Northern Ireland, and the largest membership organisation in the United Kingdom. The trust describes itself as "a charity that works to preserve and protect historic places and spaces—for ever, for everyone. It owns over 350 heritage properties, which includes many historic houses and gardens, industrial monuments, and social history sites.
Fountains Abbey is one of the largest and best preserved ruined Cistercian monasteries in England. It is located approximately 3 miles south-west of Ripon in North Yorkshire, near to the village of Aldfield. As the National Trust's exclusive lighting partner, ELG has worked with the team at Fountains Abbey to support the renovation of their onsite restaurant.